The RoboLancers student robotics team at Central High School won the FIRST Impact Award at the FIRST Mid-Atlantic District Championship at Lehigh University last week. This award – the most prestigious in FIRST recognizes the team's outstanding and sustained efforts to grow access and equity in STEM programs for Philadelphia public school students. With this award, the team has qualified to compete against other regional Impact Award winners at the FIRST Championship in Houston next week.
Now in its 25th season, the RoboLancers is a 168-student robotics team with a mission to inspire and prepare the next generation of STEM leaders in Philadelphia. The team pursues this mission within Central High School by teaching students to design, fabricate, and program a new robot each year to play that year's game against robots from other schools. This year's robot, Lucy, collects cones and cubes and scores them in the "grid" before balancing on the "charging station" in the Charged Up game. The students also learn branding and marketing skills, as Lucy's functional gooseneck arm is complemented by goose theming throughout.
The Impact Award recognizes the RoboLancers for their work to spread STEM opportunity to Philadelphia public school students, principally through the nonprofit Philadelphia Robotics Coalition, founded by the RoboLancers in 2016, which is supporting 143 robotics teams for K-12 students across the city this school year. The Coalition provides coach training, team workshops and events, and financial and material support to ensure the teams' success. RoboLancers students drive this effort with thousands of volunteer hours each year, mentoring teams and running events.
In addition to the team award, sophomore team member Lily Sand (284) was named a FIRST Dean's List Finalist for her personal contributions to her team and to the mission of FIRST. She will be judged against other finalists for the Dean's List Award at the Championship.
The work of the RoboLancers and the Philadelphia Robotics Coalition is grounded in the practice of identifying barriers that prevent Philadelphia public schools and students from forming and participating in robotics programs, then building bridges to overcome those barriers. 
Even at Central High School, one of Philadelphia's elite special admission high schools, the RoboLancers face barriers in access to funding and professional mentorship. The team has already secured grants and contributions to pay half of the $55,000 cost of bringing 24 students, 6 adults, and 2000 pounds of equipment to Houston for the week, and is eagerly seeking additional funds to cover the balance.
The RoboLancers are coached by Central teacher Michael Johnson, team alumnus Cordell Beatty (275), and Isriah Keila. The Impact team is mentored by team alumni Meghan Ho and John Capone (271).
Media
Robot Photo: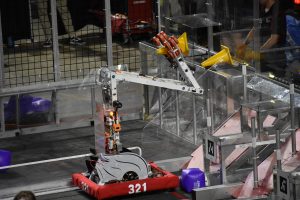 Sample Match Video: 
Team Photo: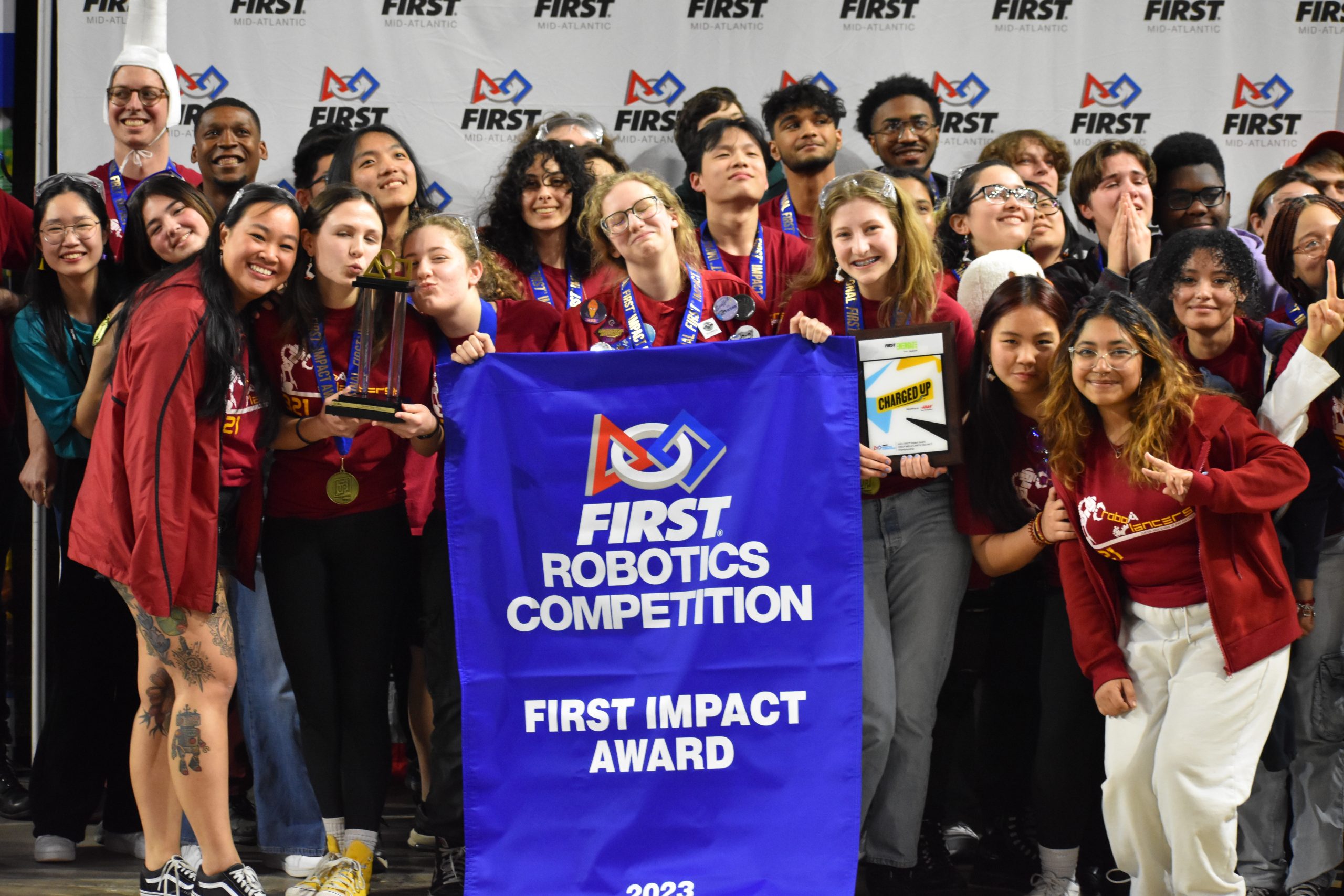 Contact: michael@roboticscoalition.org